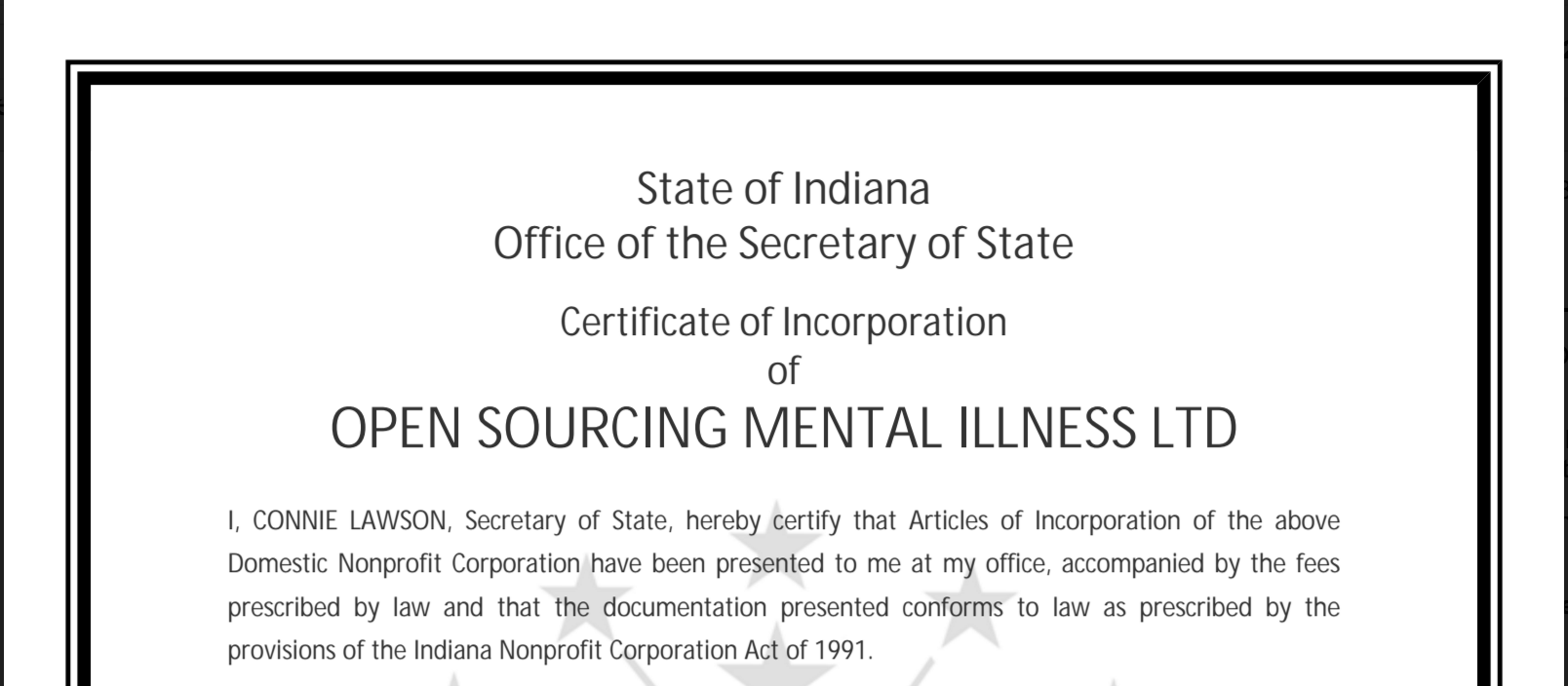 One of our stretch goals from our latest fundraising effort was to form an official nonprofit. Before you can apply for 501 status you have to first start your nonprofit at the local level. Yesterday (August 17th, 2016), we formed a nonprofit corporation in the state of Indiana. We also applied for (and received) an EIN number from the IRS. The official name of the organization is "Open Sourcing Mental Illness Ltd". Our next step is to file for 501 status which we will be doing in the very near future. We'll keep you updated as we proceed through the application process.
As an official nonprofit we have a board of directors that are in charge of the governing of the organization. Ed Finkler will be serving as the chairman of the board. The board members of Open Sourcing Mental Illness Ltd are as follows: Jennifer Akullian, Joe Ferguson, Gary Hockin, and Jenn Turner.
We would like to thank all of our volunteers, supporters, donators, and everyone who has helped spread the word about OSMI. You all have had a major impact in what we have been able to do so far and we're excited about where we're going from here.